BOYS BASKETBALL LEAGUE NEW PLAYER TRYOUTS
6:00PM - 6:30PM | Location : Geneseo Community Center | Fee : $45 / player| Link : Learn More
Each player is placed on a team and game jerseys will be provided.

Volunteer Coaches are needed! Fill out a volunteer application. Remember children of volunteer coaches get the program for FREE!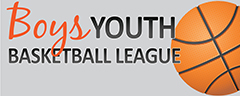 SPOOK-TACULAR ROLLERSKATING
5:00PM - 6:15PM | Location : Geneseo Community Center | Fee : FREE | Link : Learn More
Wear your best costume for a spooktacular evening of Roller-skating. Prizes given out for best costumes. Bring your own or rent skates from The Center. Pre-registration required online.

Free Admission thanks in part to the Geneseo Park District Foundation
Skate Rental: $4.00 Limited skates and sizes available
SPOOKTACULAR ROLLERSKATING
6:45PM - 8:00PM | Location : Geneseo Community Center | Fee : FREE | Link : Learn More
Wear your best costume for a spooktacular evening of Roller-skating. Prizes given out for best costumes. Bring your own or rent skates from The Center. Pre-registration required online.

Free Admission thanks in part to the Geneseo Park District Foundation
Skate Rental: $4.00 Limited skates and sizes available